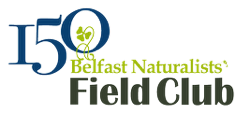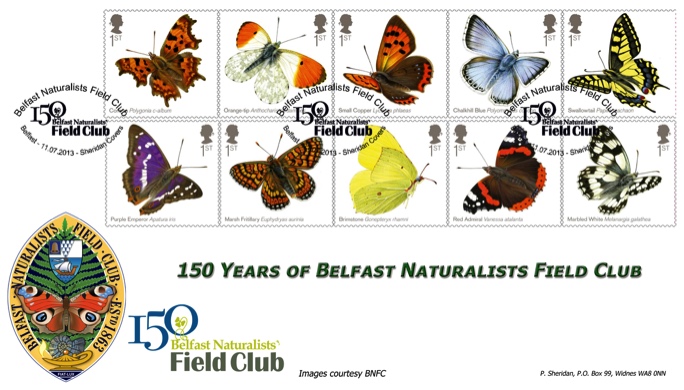 2013 saw the Field Club celebrating its sesquicentenary (that's 150 years to you and me). To celebrate this birthday the Programme of Events gives a good indication of the variety of events, excursions and lectures that were organised throughout the year, two of which are featured below.
An Exhibition entitled Citizen Science: 150 years of the Belfast Naturalists field Club was held in the Belfast Room of the Ulster Museum from Friday 8th March to Sunday 2nd June 2013.
A brochure was also published to commemorate the event.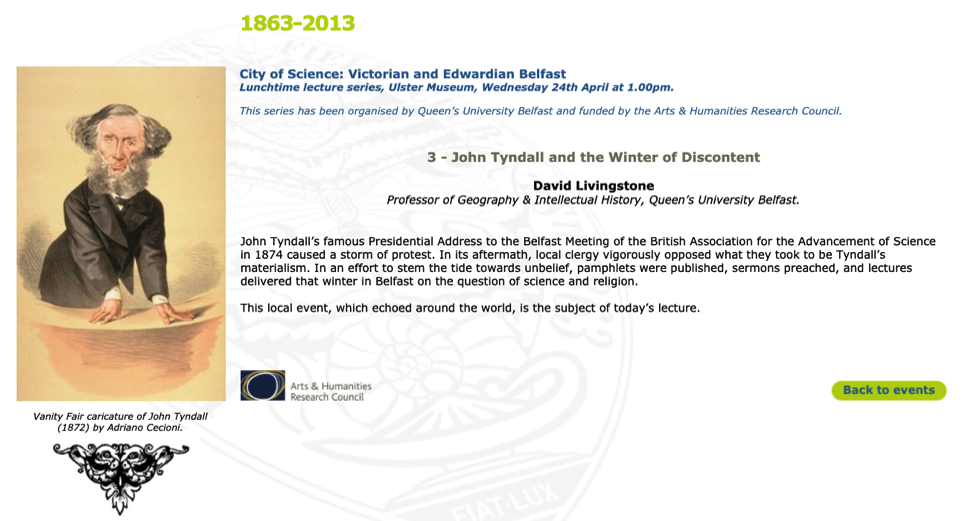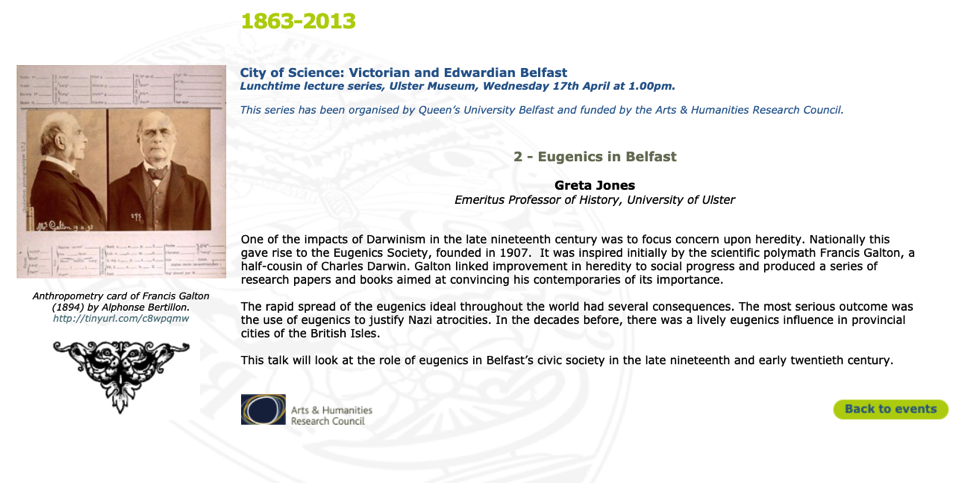 First Day Covers featuring Butterflies issued by Royal Mail in July 2013 were produced for Royal Mail by Philomena Sheridan, Sheridan Covers.